ALTS
ALTS is a FREE Adult Learn to Swim Program subsidized by the Swimming Saves Lives Foundation. Gaston Aquatics is already working with multiple swimmers in Public and Private pools across the county with our Lead Instructor; Kelly Tabor. Kelly is fostering our mission to improve adult aquatic health along with Carrie Lindquist, Katie Paschall and others. Gaston Aquatics currently has close to 10 instructors. Reach out to us if you're interested in getting involved in our ALTS program!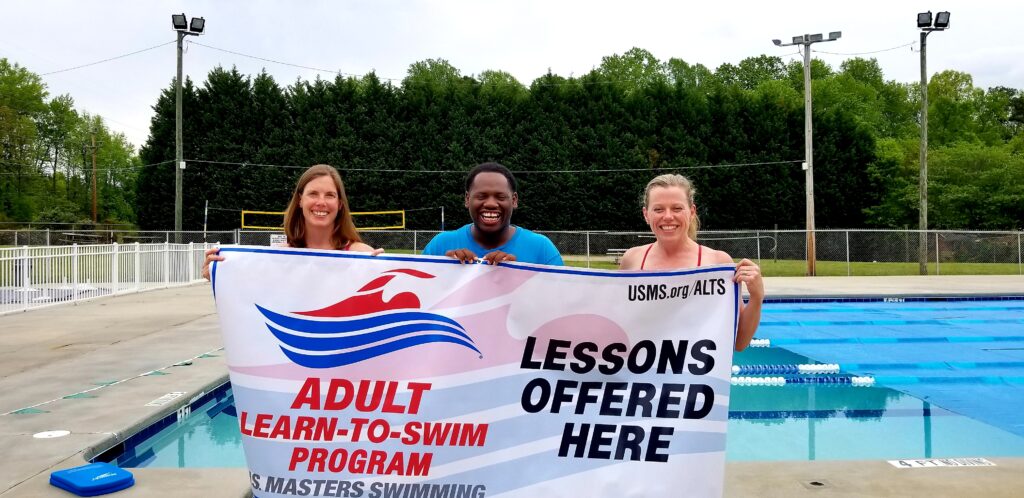 The Need for Aquatic Proficiency/Swim Instruction in Gaston County:
According to the Center for Disease Control, drowning is the number one cause of unintentional death for children between the ages of 1 and 4 in the United States and is the second leading cause of unintentional injury-related death in children ages 1-14.
For every child who dies from drowning, another five receive emergency department care for nonfatal submersion injuries. These nonfatal drowning injuries can cause severe brain damage that may result in long-term disabilities such as memory problems, learning disabilities, and permanent loss of basic functioning.
The CDC also reports that in the U.S., on average, 3,536 people have died from drowning annually since 2005, which equates to approximately 10 deaths each day.
According to a Gallup Poll, 68 percent of Americans are afraid of deep, open water, while 32 percent fear putting their head beneath water and 46 percent fear the deep end of pools.
A recent study commissioned by the USA Swimming Foundation found that if a parent does not know how to swim, there is only a 13 percent likelihood that his/her child will learn. The same study found that in the United States, 68 percent of African-American children, 56 percent of Hispanic children and 48 percent of Caucasian children do not know how to swim.
These statistics are why we believe in the importance of swim lessons and providing programs, such as ALTS. These lessons need to be affordable, accessible, and safe to best improve aquatic health in Gaston County.
Competitive Training and Events
Gaston Aquatics will become the home of the longstanding Gaston Gators Swim Team and the Gaston Gators Masters Team. The Gators will host home meets at Gaston Aquatics and help the Aquatic Center become an economic driver for Gaston County.
Gaston Aquatics will also be available to host NCHSAA and NCAA meets for local teams that wish to use the competitive space.
With a state of the art timing and video display system. Gaston Aquatics will be a highly desired competitive event space.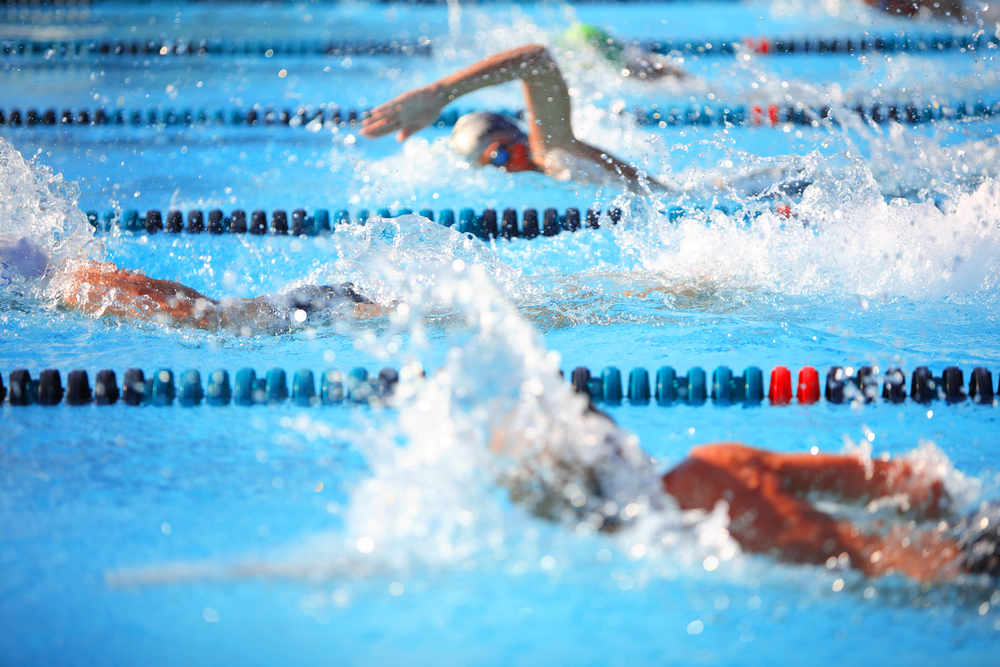 The Need for an Olympic-sized Pool with Dedicated Swim Lanes in Gaston County:
There currently is no Olympic-sized (50 meter pool) in Gaston County.
In Gaston County, there are 7 public high school swim teams and 2 private high school swim teams competing for swim practice and competition time. There are currently 12 indoor 25-yard lanes in Gaston County. This facility will increase that number to 32.
There are also two year-round competitive swim team programs, Gaston Gators (ages 5-18), and the Gators' Master Swim Team (ages 18 and above).
Currently, all "home" meets for year-round competitive swim teams are held outside of Gaston County (a minimum of 6 per year), meaning that the county forfeits revenue from the competitions themselves, as well as from hotel stays, meals and entertainment for up to 500 swimmers and their families during a competition weekend. On average, most swim families spend $500-$1,000 per weekend for accommodations, food, and non-swim related activities.
Therapy and Wellness
Gaston Aquatics will offer a dedicated warm programming pool with True Zero Degree entry to serve any and all people in need of Wellness, Lessons, Therapy and any other Aquatic Programming.
From Cardiac Wellness, Orthopedic Therapy, Pediatric Therapy, Lessons and more the possibilities for improving aquatic wellness in Gaston County are limitless.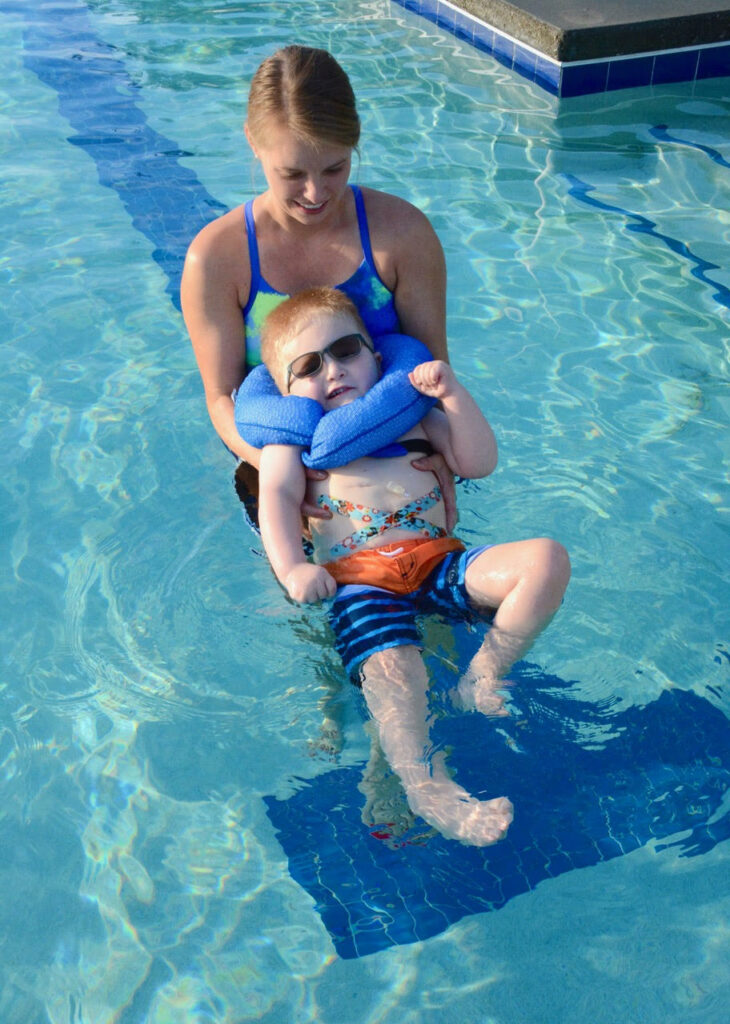 The Need for Aquatic Wellness Classes and Aquatic Therapy in Gaston County:
There currently is not an in-ground pool in Gaston County specifically designed for aquatic therapy.
Aquatic Therapy offers the following benefits:
Increase in joint flexibility. Buoyancy reduces the effects of gravity, allowing for increased joint range of motion. The affected body part will float, making it easier and less painful to move. The warm water also helps to relax muscles that are sore or tight.
Increase in muscle strength. Water is 600-700 times more resistant than air, allowing for increased strengthening of weakened muscles.
Decrease in pain. Immersion in warm water increases an individual's comfort, by increasing blood supply to sore muscles and promoting relaxation.
Decrease in abnormal tone, spasticity, and rigidity. Water temperatures above 92 degrees in conjunction with hands on techniques are effective in creating neutral warmth, reducing increased tone due to a neurological injury.
Improved balance. The uniform pressure of the water, along with buoyancy, provides support to the body, allowing increased time to react without the fear of falling or getting hurt.