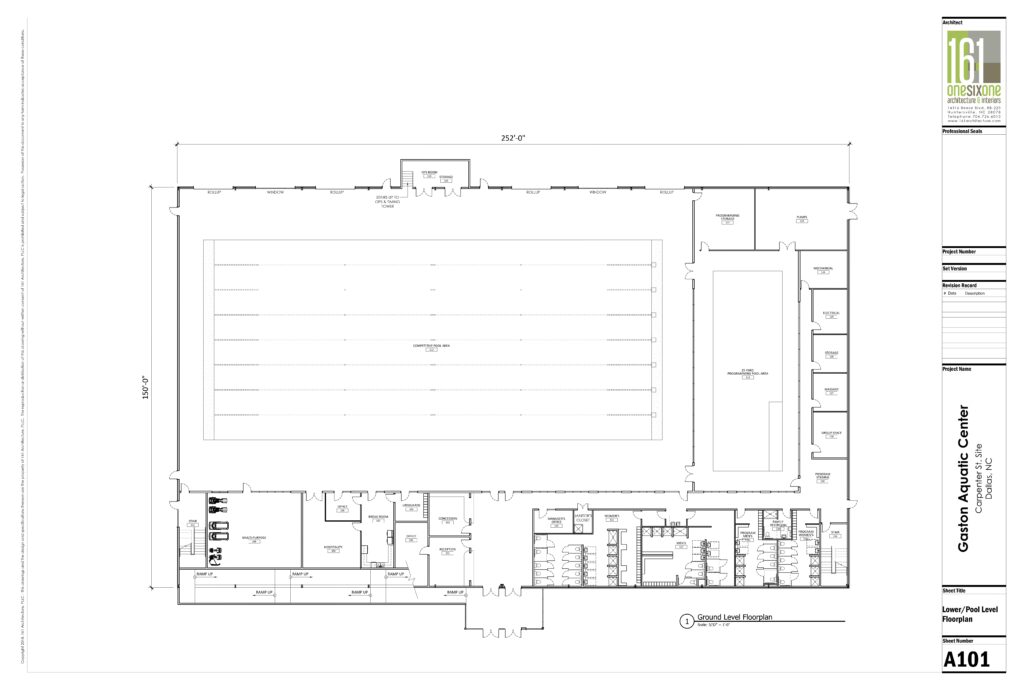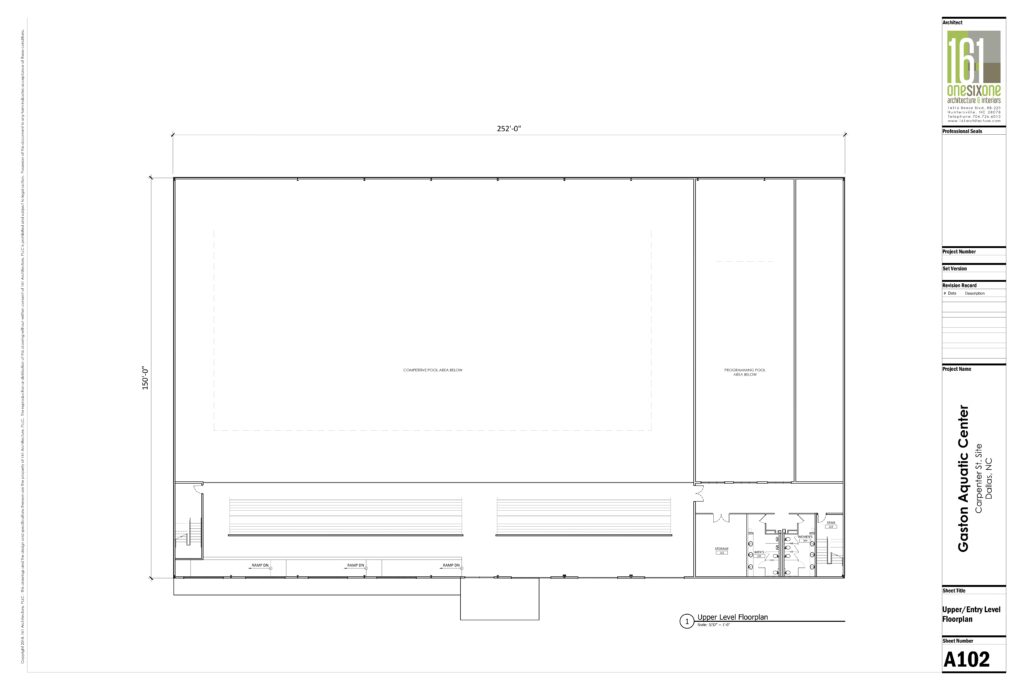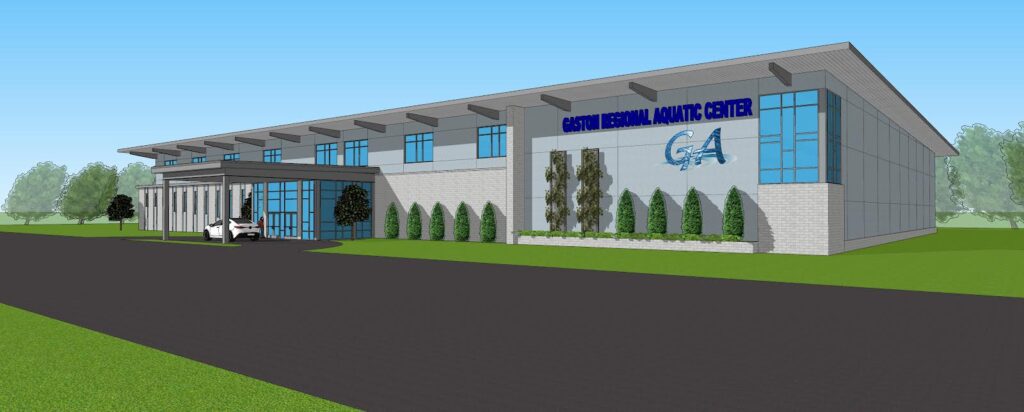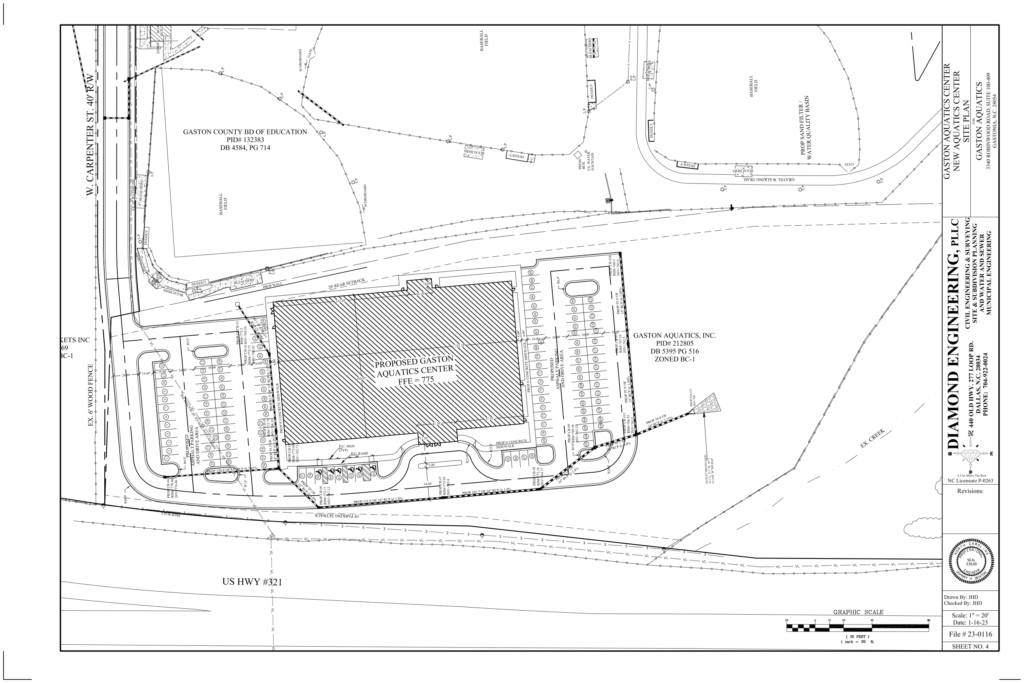 The Design:
The design for the aquatic center was completed more than a year ago and is now under review to ensure that all features are best aligned to meet swim, rehab, training, and strength conditioning needs of those who will use this facility in Gaston County.
The major features of the project include the following:
Competition Olympic (cool) Pool
Programming (warm) Pool
Spectator Seating
Management Office
Locker Rooms
Lifeguard Room
Multipurpose/Meet Operations Room
Pump and Equipment Room
Massage/Medical Operatory Room
Rooms for Medical Follow-up, Health Screenings, and Team Use
Dry Land and Cross Training Room
The Differences Between an Aquatic Center and a Pool:
This facility will be the only true competitive aquatic center in Gaston County. West of Gaston County, the closest aquatic enter is at Appalachian State University in Boone. There are other pools, but this facility will provide an Olympic-distance (50 meter) cold, competition pool, along with competition/designated elevated spectator seating (and other design features that align with USA Swimming Safe Sport).
This facility will provide a timing and display system for swim meets, along with integrated PA system for music and announcements throughout the building.
Surge gutters and a bubbler return system will be installed to minimize any currents and provide a level field for all competitors.
The therapy/program pool will be ADA approved, have true zero degree entry and will provide the only in-ground aquatic therapy option in Gaston County. Its multiplicity of uses will include a warm pool for adult and pediatric lessons, aquatic safety proficiency, medical wellness, and medical rehabilitation.